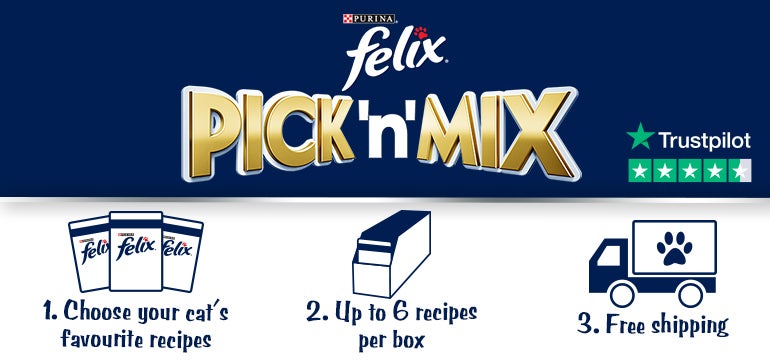 FELIX Pick 'n' Mix | Build Your Own Bundle
Felix Pick 'n' Mix Cat Food Bundles | Purina Direct
Picture the scenario, you've just bought a big bundle of cat food and made some great savings, only to discover that your fussy feline can't stand some of the flavours included. It's highly likely that you'll need to throw these pouches away – but what if you didn't? What if you could buy a bundle that only included the flavours your cat loves? That's where our Felix Pick 'n' Mix cat food bundles come in!

Put the fun back into your cat's mealtimes with the Felix Pick N Mix bundle.
Build your box with your cats favourite flavours – 18 to choose from!