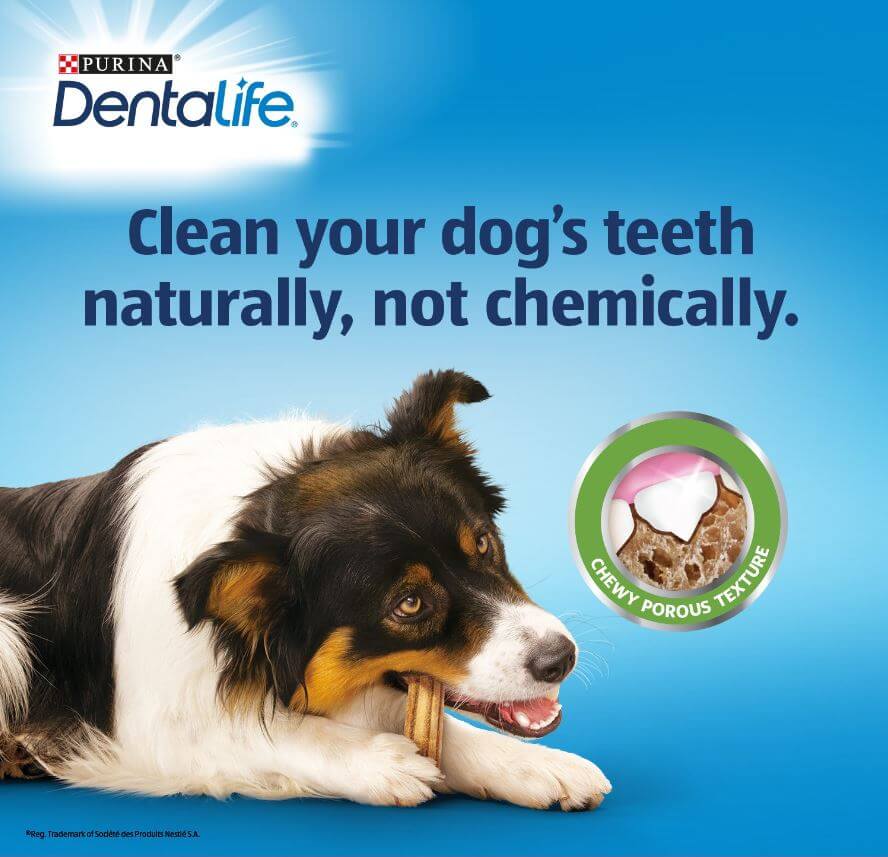 You wouldn't go a day without brushing your teeth, so why should your dog?
That's why the experts at PURINA have developed Dentalife daily Oral Care chews for dogs. Created with a Natural Cleaning Action, these chews give your dog's teeth a thorough and deep clean, without the use of chemical cleaning ingredients, unlike some other dental chews.
When used daily over 28 days, PURINA Dentalife Dental chews are scientifically proven to help reduce the build-up of tartar, supporting teeth and gums. Plus with a seal of acceptance from the Veterinary Oral Heath Council, you'll know your dog's dental health is in good hands.
To start you and your furry friend on your journey, take advantage of 20% off the Dentalife range this month.
Shop the Range
Coming soon Felix'N'Mix
0
0
:
Weeks
0
0
:
Days
0
0
:
Hours
0
0
:
Minutes
0
0
:
Seconds